PRIORITISING EFFICIENCY AND ACCESSIBILITY
Eliminate overlapping communications for speed and accuracy in equipment and facility maintenance
Corrective Maintenance Module
Keep track of the cases reported via Snap & Report mobile application; Assigning Technicians to follow-up on the reported case.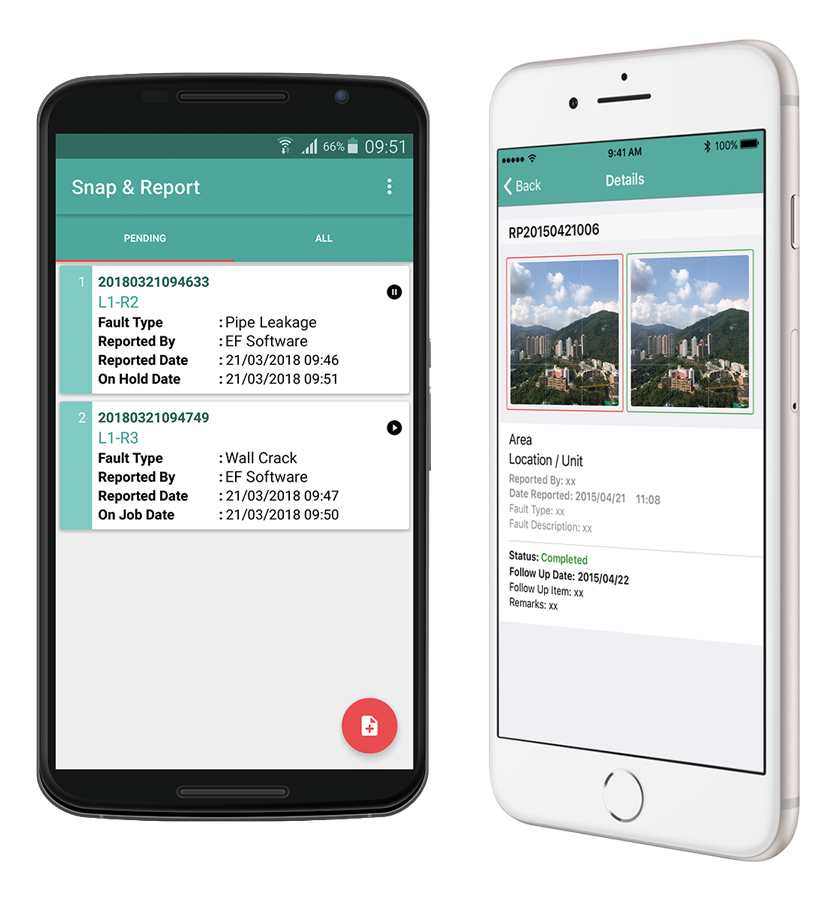 Snap & Report App
Customized application with user friendly interface for Android & IOS users to snap picture of defects found and report immediately follow-up by staff members.
Preventive Maintenance Module
To keep track of Preventive Maintenance performed by the Technicians and item inspection's status.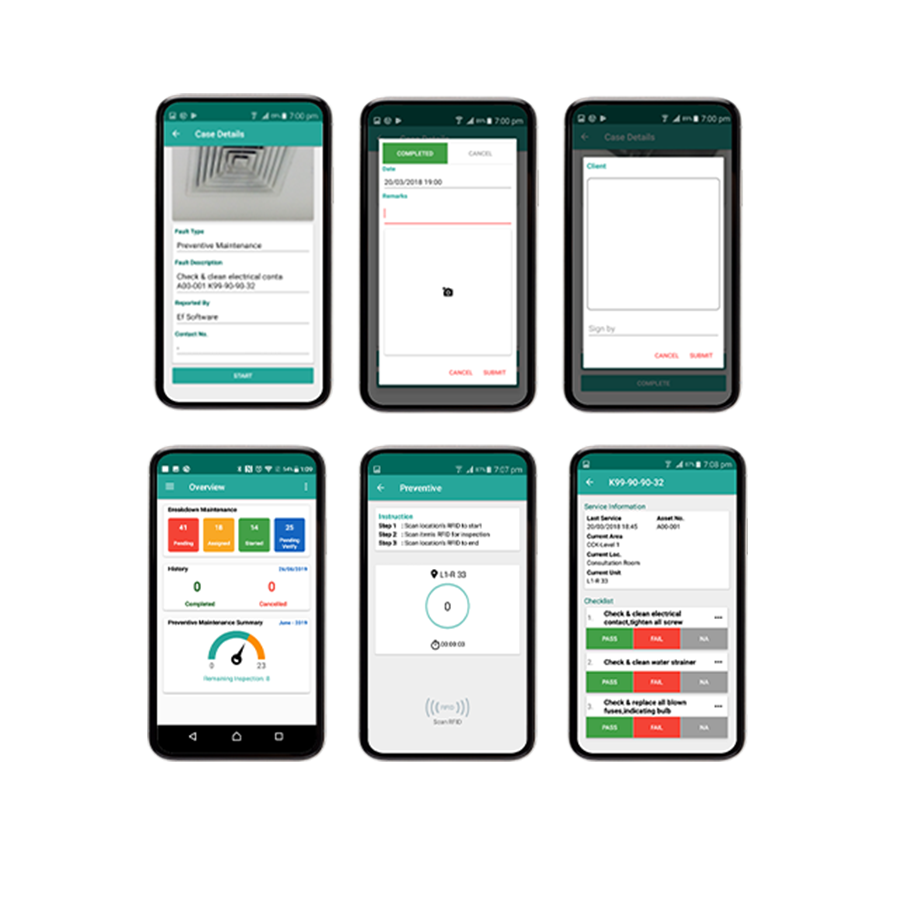 Workflow Processes
User friendly interfaces which increase efficiency and productivity.
Reports
Evaluate facts and analyse results. Room for discussion of outcomes and future courses of action.