Create the perfect periodic schedule
Ease of periodic task tracking with build-in daily schedule via mobile application
Schedule planning in ONE click
User friendly interface in creating project schedule. Easily fill shift based on project task, project duration & frequency.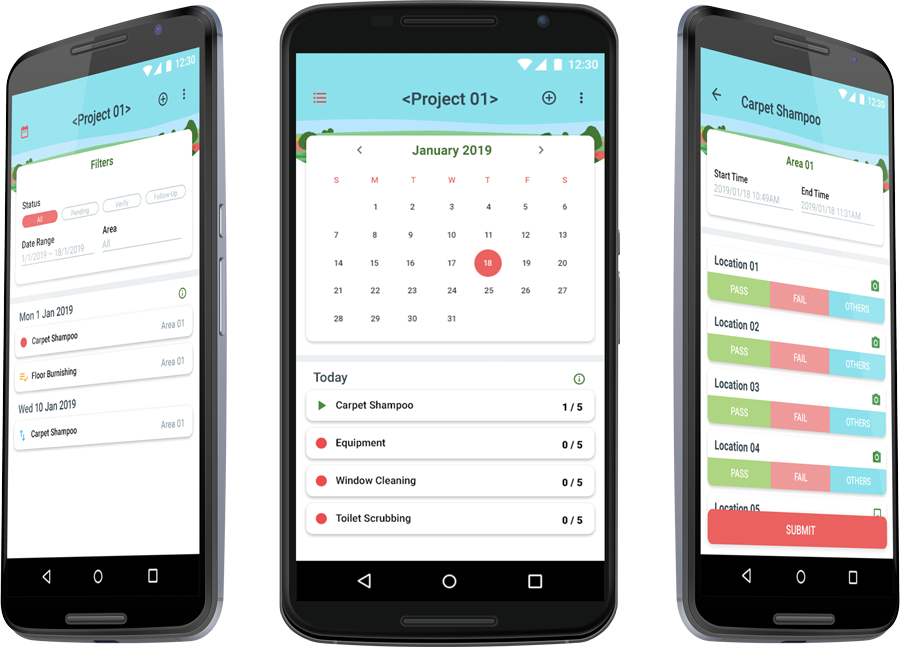 Mobile ON-THE-GO
Build-in daily schedule with mobile app. Instant follow-up task update upon task completion.
Dashboard for project monitoring
Real-time dashboard enabled to monitor project status and completion rate at one glance.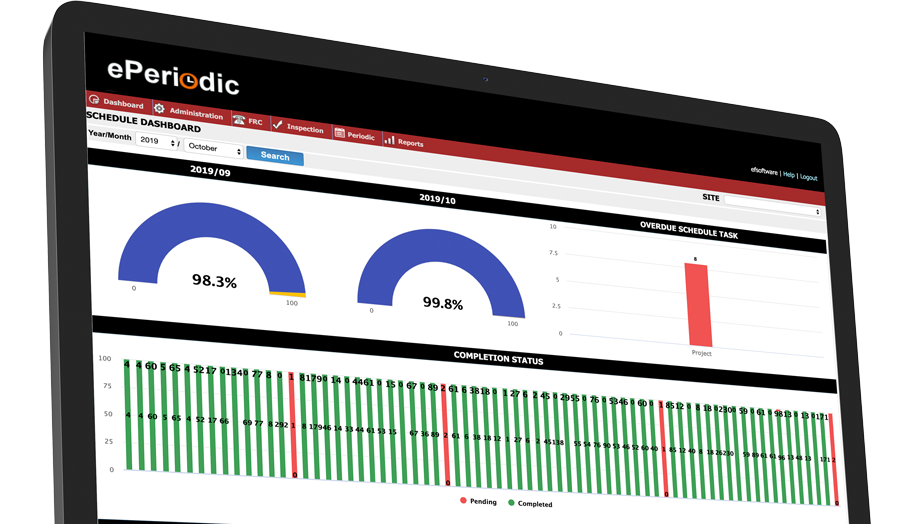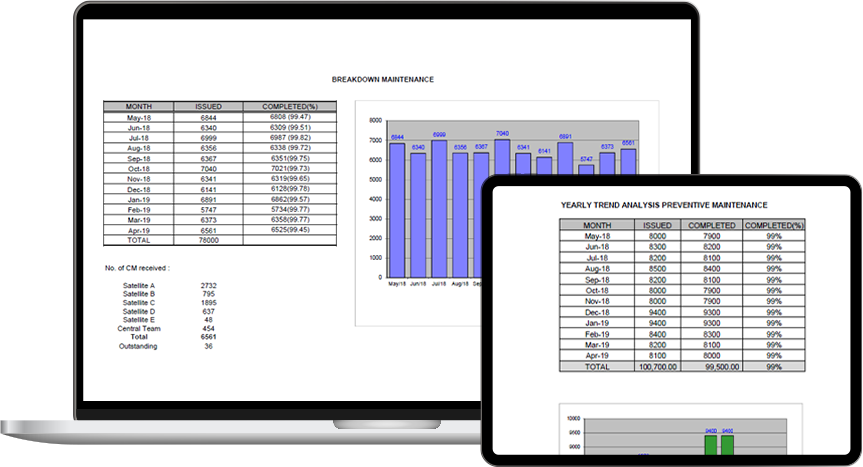 Reports
Evaluate facts and analyse results. Room for discussion of outcomes and future courses of action.