EFFICIENT REAL TIME STATUS UPDATE
Real time keeping tracking of porters' location, task summary, escalated overdue tasks etc.
Easy-to-use Online Dashboard
The online dashboards allow users to easily keep track of task summary, escalated overdue tasks, porters' locations and etc.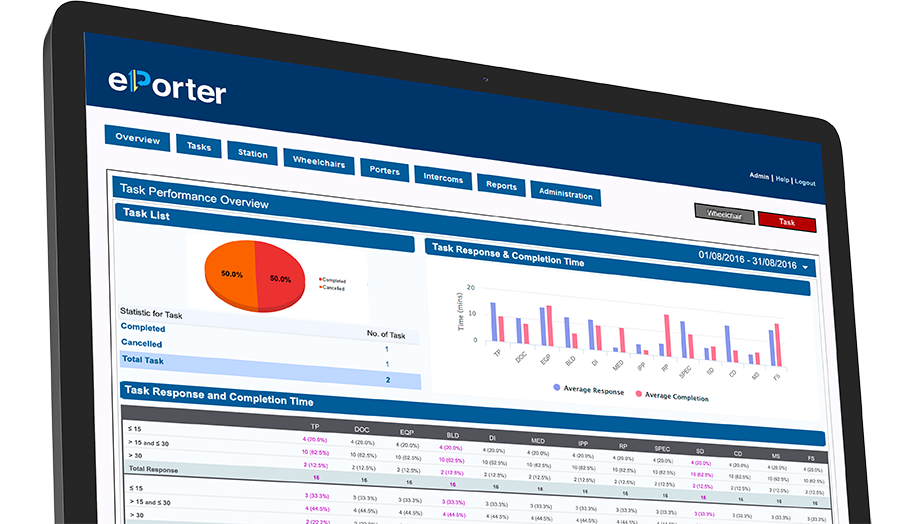 Web & Mobile Application
User friendly interfaces to ease workflow.
Instant updates via mobile applications
Create and complete tasks on the go with real time updates.
Autonomous robots improve patient services, productivity and more
The autonomous robot moves material and clinical supplies safely within the hospital. It releases porters from low value-added walking tasks and allows them to concentrate on high-value added jobs.
Reports
Evaluate facts and analyse results. Room for discussion of outcomes and future courses of action.