FUTURE-READY ORGANISATION
Digitalising cumbersome administration processes.
All-in-One Dashboard
Visual display of all your data and provide information at-a-glance
All-in-One Tablet Application
Real-time staff management such as Training Attendance taking, issuing of Performance Appraisal & Disciplinary Records and etc.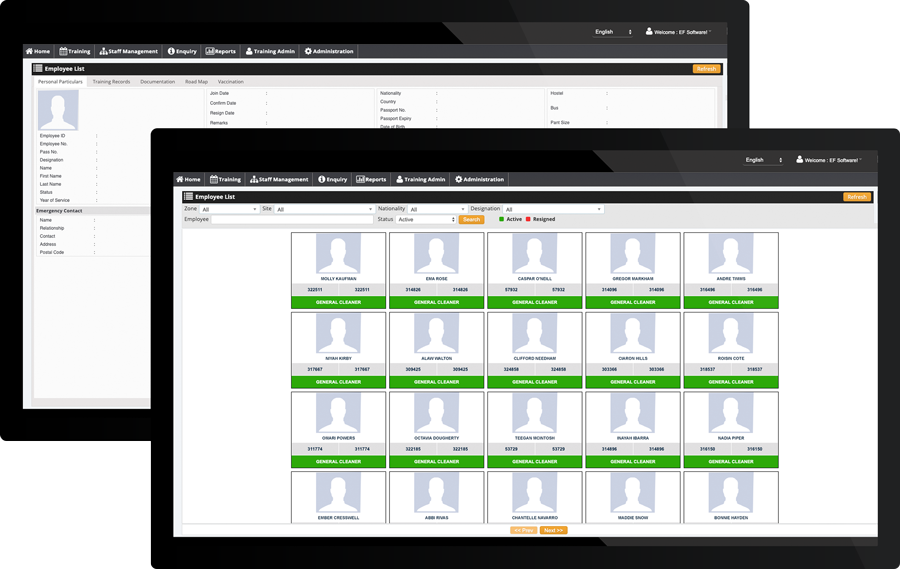 Comprehensive Staff Profile
Easy access of staff records uploaded into a single page.
Online Training Management
Create and manage training sessions online with email invitations automatically sent for staff training enrollment.